Gi-hun and the rest of the crew should have explored a few other options first.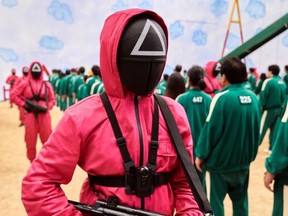 Article content
Being in debt can feel so overwhelming, it's like you are fighting a daily battle.
Article content
But if your financial situation is so dire that Netflix's real life Squid Game: The Challenge looks like a good idea, there are much better ways to get out of debt.
Even though the 455 contestants won't be risking their lives for a $4.56 million prize, there are much simpler (and less thrilling approaches) to improving your finances.
Article content
Here's some boring but effective steps the Squid Game protagonist Gi-hun and the rest of the cast could have taken to escape debt…